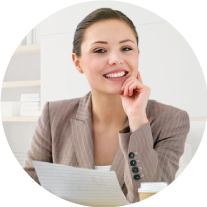 Testimonials
Ytou Miki, UCL
UVIC has been a great help to me in terms of my admission and visa processing. They share my pains and joy with me all the way, they are wonderful people. I love to have them help and represent me any time, any day and will recommend them. They are simply the best. I love you UVIC.
Testimonials
Mr. Chao , Chengdu
Offer received from Warwick.
Ms. Lin , Shanghai
Offer received from Newcastle
Based on trust
---
At UVIC, we are committed to operating in a way that is financially, ethically and socially responsible. Our partnerships are entered with the same philosophy in mind.
Our capabilities
---
Understanding students and identifying appropriate candidates is our core competency. For nearly a decade, we have continued to leverage of our knowledge of the industry, changing immigration rules and student behaviours to deliver tangible results for our partners.
Premium benefits
---
Our growth comes from your success. We try our best to help our clients get to the next level in their lives. From relocation assistance, property trade, careers advice, entrepreneurial coaching, to business networking, or even a cosy family trip to the Mediterranean, you will join a premium club of plenty on offer, where all benefits have been designed to keep you happy. This way, we are happy too.